Guardian unveils new masthead before tabloid launch
The Guardian has unveiled a new design
for its masthead that will be used across the newspaper, online and apps.
The masthead has been revealed in a teaser video narrated by the actor Maxine Peake before the launch of the Guardian's tabloid format on Monday.
The design replaces the blue and white masthead that has been used since 2005.
Katharine Viner, the editor-in-chief of the Guardian and Observer, posted the 30-second video on Twitter. The video describes the Guardian as a "space for ideas".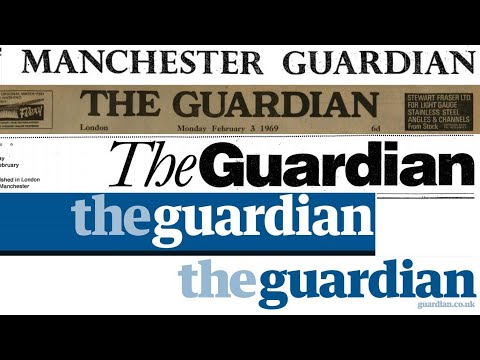 =========UPDATE==========
new guardian (newspaper) masthead, along with a format change to tabloid.
https://www.underconsideration.com/brandnew/archives/new_masthead_for_the_guardian.php